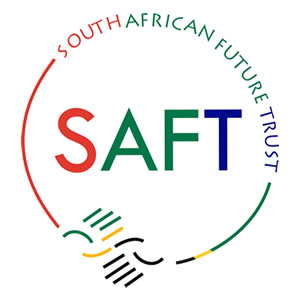 The Oppenheimer family have established a new trust, the SA Future Trust (SAFT) to disburse the family's R1bn donation with the purpose of extending a financial lifeline to employees of small, medium-sized and micro enterprises (SMMEs).
The intention of the trust is to create a structure that will extend direct financial support to SMME employees who are at risk of losing their jobs or will suffer a loss of income because of COVID-19
Includes sole proprietors; partnerships; operating trusts; CC and PTY Ltd
The business must have been a sustainable business as at 29 February 2020
The business must have been adversely affected by the Covid 19 outbreak
HOW DO I REGISTER / APPLY?
The SMME must be a client of FNB, ABSA, Standard Bank, or Nedbank and must apply through their main bank.

Once approved funds will be transferred directly to the employees of the qualifying SMMEs
SUPPORTING DOCUMENTATION REQUIRED
Company registration number (for company or a close corporation)
ID number and business address (for sole proprietors)
Names and ID numbers of all directors/members/trustees/sole proprietor
PAYE number (if applicable)
Income tax number
List of full-time employees to receive financial relief – full names, ID number, bank account details and contact details
WHERE CAN I

FIND SUPPORT?
WHAT LOANS ARE AVAILABLE THROUGH SAFT?

An interest-free 5-year loan to qualifying SMMEs exclusively for paying the salaries of their permanent employees
The loan has no minimum monthly payment requirements and only needs to be settled in full at the end of the 5-year term
Employees carry no liability for the repayment of the loan
Qualifying SMMEs will get R750 per qualifying employee per week, over a period of 15 weeks i.e. R11 250 per permanent employee
There is no limit in terms of the number of permanent employees that can qualify.