Our vision is to enable a growing economy and a society that works, powered by the potential of young people. South Africa has the highest rate of youth unemployment in the world. Businesses struggle to hire and grow, governments invest limited tax revenues in incentives and training that don't deliver results, and motivated young people are locked out of the economy by many barriers. To achieve this vision means doing more than giving thousands of youth a 'leg up' as we have done in our first 10 years.
Originally founded in 2011 to be a catalyst for inclusive hiring, Harambee understood the need to map the requirements of the entire system from the outset. We started with a proof-of-concept phase with a group of anchor employers, demonstrating that excluded work-seekers with no prior work experience could succeed in formal-sector jobs – disproving traditional practices and assumptions of employers.
This led to our next phase of building scalable solutions for government – an early recognition that the challenges facing young people and businesses could not be solved without the government. Our pathway management framework, has evolved into multi-year partnerships with the Gauteng Provincial Government and is now being adopted nationally through the Presidential Youth Employment Intervention.
We believe that in order to achieve meaningful impact, we need to remove systemic barriers blocking opportunity for every young person. By addressing South Africa's challenges – at scale and at its roots – an African blueprint can be built to solve this global challenge.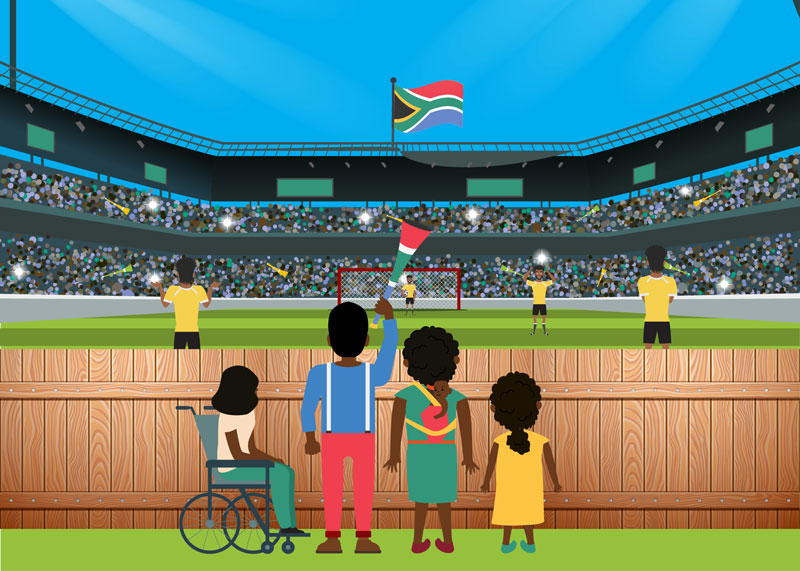 Millions of young women and men with no line of sight to opportunities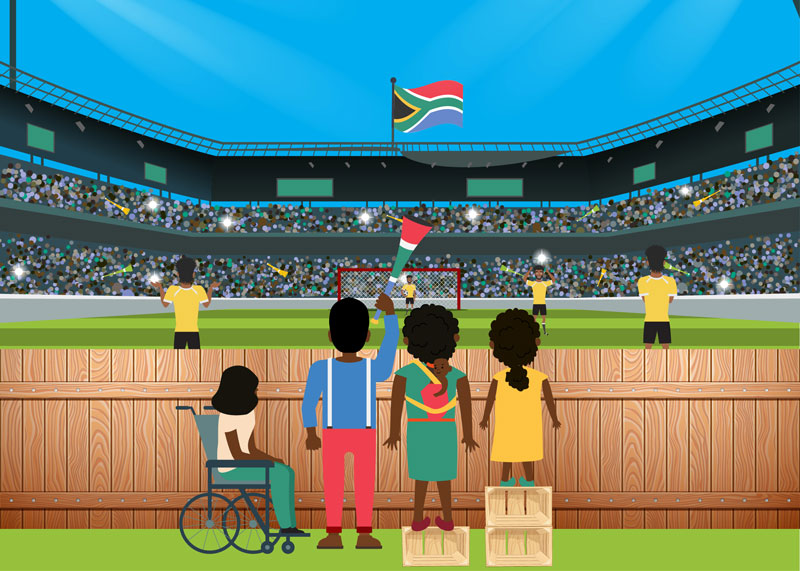 Giving thousands of young people a "leg up" to see and access opportunities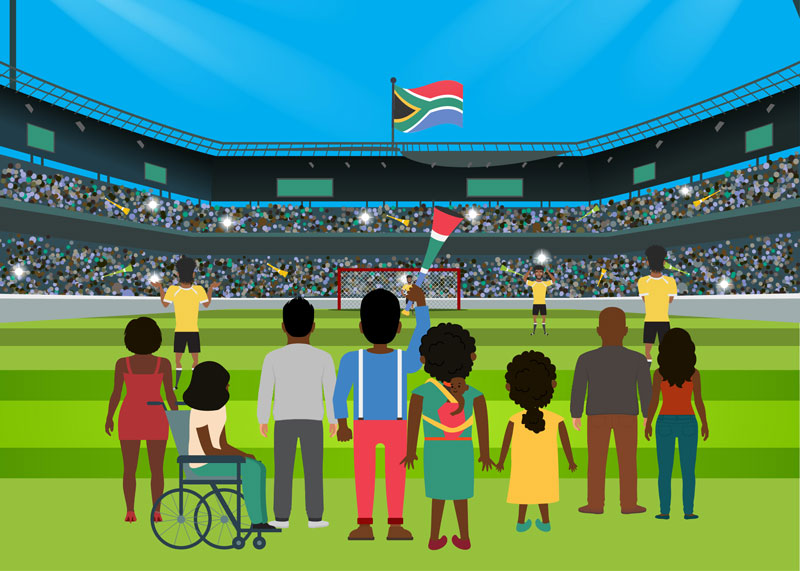 Removing systematic barriers for all creates more opportunities
Today, young people navigate so many broken systems in their transition from a poorly performing education system into a labour market shaped by jobless growth and massive disruption. Barely a third will find work or be able to continue their education. The situation is particularly dire for young women, whose barriers to work-seeking are higher and harder than they are for young men. This unequal labour market is held in place by many myths, including the fundamental belief that "more [skills, degrees, training], means that you'll have a leg up on opportunity."
But this is not the lived reality of millions of young women and men. A linear pathway from school, to university, to a first job no longer exists, anywhere in the world.
Structural barriers (like jobless growth and ill-equipped education systems) and personal barriers (lack of money and networks) keep millions of youth out of opportunity.
Even in well-functioning labour markets, a vast subsystem of linkages connect individuals to opportunity—further education, personal networks of recommendation, matching engines, coaching and CV/resume services, professional certification programmes, and many others. There is a need to create income opportunities for as many young people as possible but the greatest value lies in shifting the system so that the jobs that are created are visible to young people.
In recent years, government leaders, business executives and civil society champions have been aligning around common coalitions, evidence-based solutions, and more coordinated plans of action, including South Africa's Presidential Youth Employment Intervention. In the next decade we can leverage this momentum to achieve a growing economy and a society that works, powered by the potential of young people. 
We seek to do this by:
Creating industry alliances to generate jobs of the future
Supporting businesses to adopt inclusive hiring methods
Partnering with business and government to reduce barriers to accessing employment
Creating new ways of earning in the informal economy, and
Shifting government spend from input-based activities like training, to outcomes-based results like work experiences and job placement.
We will do this by designing solutions with youth at the centre and through active leadership coalitions across our society.
Youth exiting schooling and entering the labour market in the next 5 years:
6 MILLION
In employment or education:
2 MILLION
Not in education, employment or training (called NEETs):
4 MILLION
Inactive or disengaged
1 MILLION
Engaged and actively seeking work:
3 MILLION
The priority is to impact the 3 million engaged youth who will actively seek work over the next 5 years by providing them with a transformed work-seeking experience that reduces barriers and gives them visibility of income generating opportunities. In this way they continuously build their profile and grow their earning potential – this is what we call "pathway management". 
We will provide them with access to actual jobs, work experiences and income generating opportunities through our partnerships. We propose delivering 1 million jobs, work experiences, and income opportunities in the coming five years for this network of 3 million youth. This will lay the building blocks to triple our impact in the following five years.