Getting a first job provides work experience essential to improving future labour market outcomes. But once is a job, there is still a challenge of how to transition to occupations with better career prospects and earnings. 
Young people lack the ability to identify potential future occupations based on their existing skill set. Harambee Youth Employment Accelerator, as a key ecosystem player and pathway manager wanted to better understand the potential pathways and transitions open to young people in the South African labour market.
The US-developed O'NET database was used to inform a tasks and skills mapping of the top 20 occupations in which young people aged 15-34 years were employed in the South African labour market. The focus on these 20 occupations was prudent given that they account for around 50 % of employed youth. Thus. understanding the ways in which the pathways to better employment prospects can be accelerated, could have a potentially large impact in the South African labour market.
The ultimate aim of the research was to identify future employment pathways with greater earning potential based on the tasks and skill-set young people develop in their current occupation. The analysis provided useful insights about the South African labour market, the role for pathway managers such as Harambee and the need for improved data to better support the occupational analysis, transitions and earnings.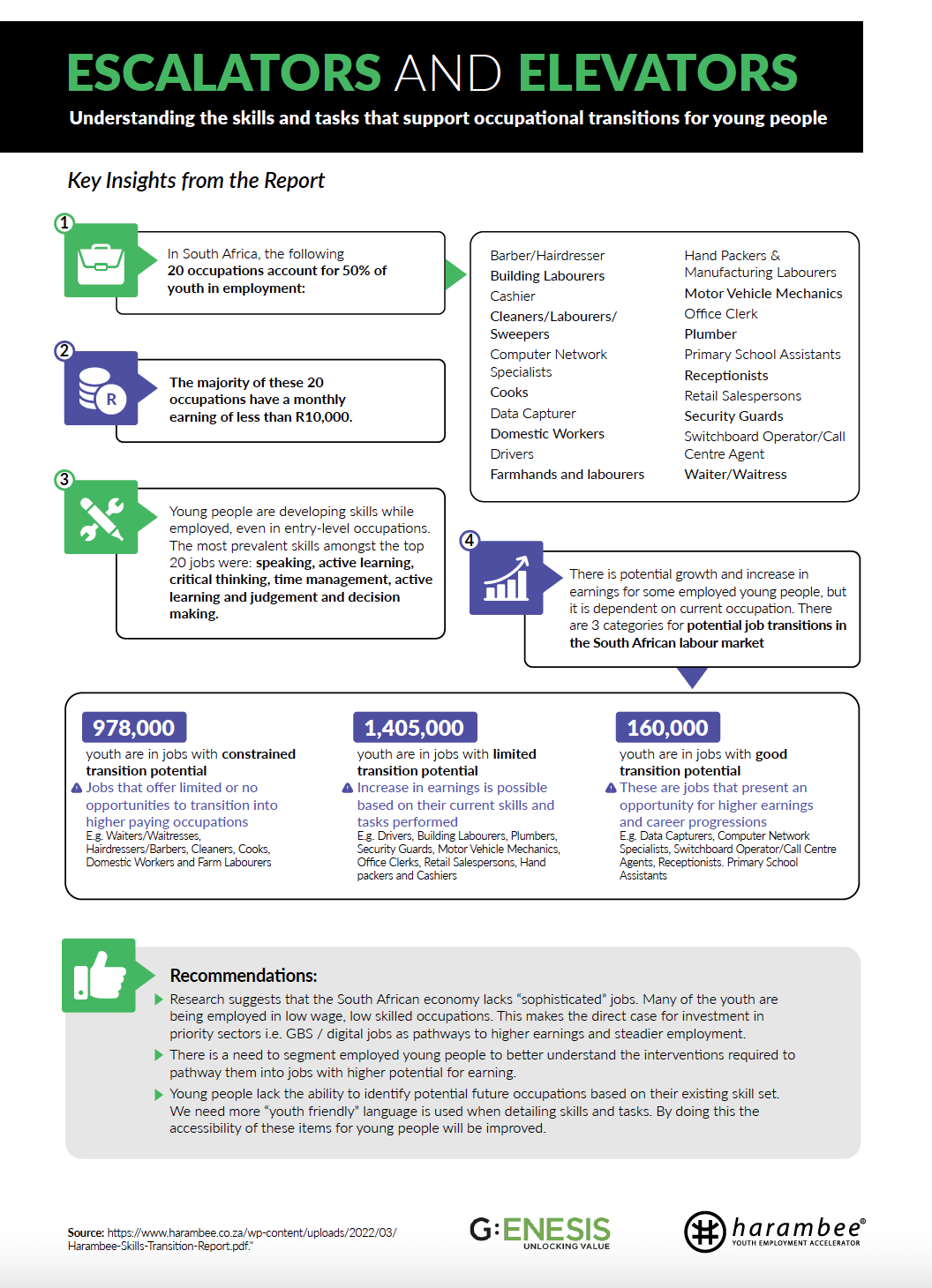 Source: Genesis Analytics and Harambee Youth Employment Accelerator, 2022. "Escalators and elevators: Understanding the skills and tasks that support occupational transitions for young people."