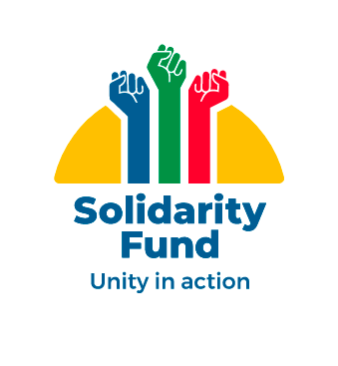 The Solidarity Response Fund has been established to facilitate donations from South African businesses, organisations, individuals and members of the international community.

The Fund aims to:
Prevent the spread of the disease by supporting measures that will lower infection rates
Detect and understand the magnitude of the disease
Care for those in hospital or medical care
Support those whose lives have been disrupted by the pandemic.
The Fund will be administered by a reputable team drawn from financial institutions, accounting firms and government and will have a board comprised of eminent South Africans.
To ensure proper governance, every cent contributed will be accounted for and published on The Fund website.
To make a donation to The Fund log on to:  www.solidarityfund.co.za
For organisations wishing to make any offers of non-cash donations:
A donor consultant will be in touch with you once your form has been processed.
For any queries related to non-cash donations contact 0860 001 001
WHERE CAN I

FIND SUPPORT?