'If you can just get more skills, you'll have a leg up on opportunity.' This familiar promise is not holding true for a ballooning generation of young Africans.
The world over, there is a growing consensus that today's education is not delivering for tomorrow's jobs. Just maybe, all of our focus and funding on giving young people more and more skills – is misplaced.
Maryana Iskander, CEO of Harambee Youth Employment Accelerator, shared stories of what really mattered for young people in our network at Harambee Youth Employment Accelerator to land their first job and financial security. This was featured at the recent Global Inclusive Growth Summit in Washington, D.C., hosted by the Mastercard Center for Inclusive Growth and the Aspen Institute.
Every day at Harambee, we meet thousands of young people – online, on the phone and in person — and we measure their ability, energy and potential.
Take becoming a butcher, a high-paying job that can launch a young person's career. The current "skills" program for a butcher is 9-months of classroom training and a math test on the place value of decimals. We shadowed experienced butchers and learned that it takes the ability to stand in a cold room for hours, work without speaking and sadly living without nail polish. Based on this, Harambee designed a shorter matching system– a better answer than waiting 9 months to discover whether someone who has finished the skills training can't cope with what's needed for the job.
What does weightlifting have to do with being a shift supervisor in an underground mine? These technical roles require applicants to lift weights as part of a strength test. Our team at Harambee learned that young women could easily pass every other hiring hurdle except this one. Our answer to "more skills" – a strength and conditioning bootcamp that solved for the only problem they had in the hiring process. A short six weeks later we had increased the pass rate for young women tenfold – and educated an industry to think differently about what they were really trying to measure.
How do we scale up this 'smart matching' to make a real dent in tackling youth unemployment?
We started by mapping it and making all of these micro-barriers visible – and solvable. Harambee's Employability Map continues to grow 8 years and 250 million data points later – from working with over 500 employers and a network of nearly 700,000 young people, all using common methods to find each other.
Inclusion is about seeing young people for their authentic ability, energy and potential.
Watch Maryana Iskander's 6-minutes flash talk here:
Access the full live stream recording here to see Flash Talks from the other members of the Innovations to Promote Financial Security & Productivity panel; Mariana Costa Checa, Co-Founder & CEO, Laboratoria, Neville Crawley, CEO, Kiva, David Rolf, Founder & President Emeritus, SEIU 775, Maryana Iskander, CEO, Harambee Youth Employment Accelerator, With Stephanie Mehta, Editor-in-Chief, Fast Company. View the full agenda here.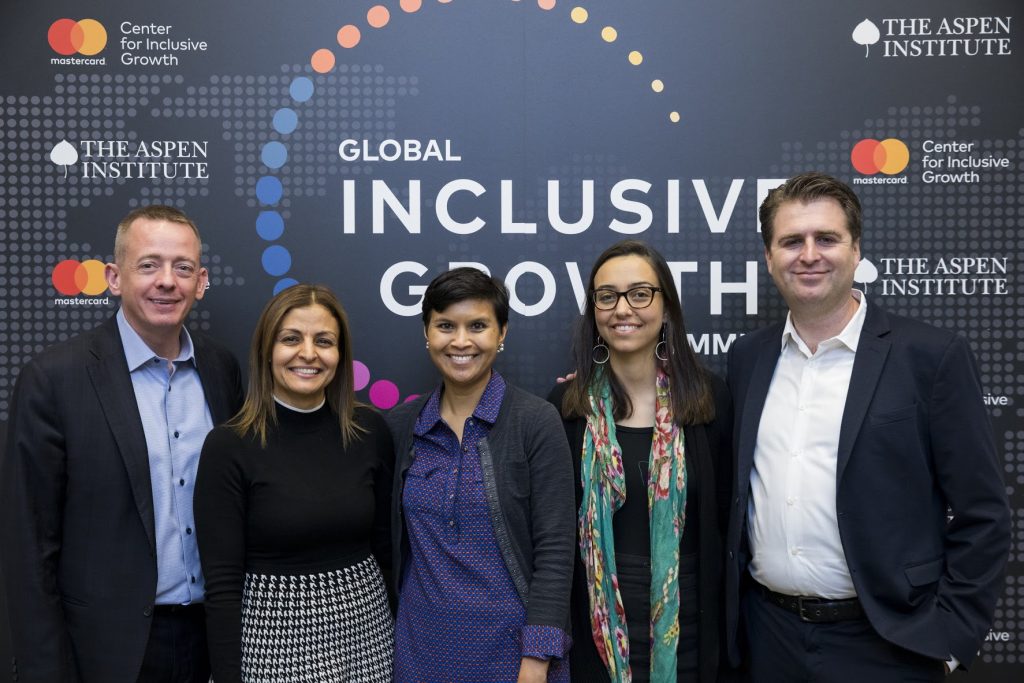 Photo credits for all images used in this article: Kristoffer Tripplaar and Amanda Andrade-Rhoades.