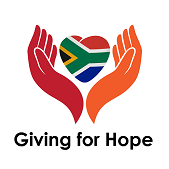 This scheme provides financial assistance and aid for small and medium enterprises (SMEs) negatively impacted by the coronavirus disease (COVID-19).
R100m seed funding, focus on SMME's whose turnover does not exceed R10mil, each request evaluated on a case by case basis.
Stricted to Socially responsible (Shariah Compliant) SMMEs.
Annual turnover of qualifying SMME to be less than R 20 million per annum.
The minimum number of employees at the SMME at the time of application is 5
employees (excluding family members).
Loan to SMME currently limited to R 1 million per applicant.
Open to all South African registered businesses that operate in South Africa.
Open to all members of all sectors, races, gender, and religious groups.
Normal ABL creditworthiness check on each loan applicant (can be an existing or new client of ABL).
Concerning the creditworthiness of a loan applicant, consideration will be given to the fact that the loan will not attract any charges and no capital repayment for a period of up to 12 months from the payout of loan.
Security will be required for each loan applicant.
Given that the main goal of the Giving for Hope Foundation is to ensure job preservation and ultimately job creation within our economy, loan applicants will need to prove employment.
No loans to be advanced for passive income type Businesses such as property investment.
Successful loan applicants will be required to open an account with Al Baraka Bank, free of any charges except cash deposit fees
HOW DO I
REGISTER /
APPLY?
SUPPORTING DOCUMENTATION REQUIRED
Signed annual financial statements for the period ending 28 February 2019 or later.
Management accounts for the period ending 31 December 2019 or later.
Summary of current borrowings from financial institutions together with supporting statements.
Past six months bank statements.
Copies of VAT returns from date of last annual financial statement to current.
Details of South African Revenue Services Income tax registration number.
Latest SARS EMP 201 and UI19.
Latest rental statement not older than 3 months.
Detailed written motivation as to how the business was affected by the shutdown and how the funding will assist the business.
ID documents of all directors and shareholders.
Proof of address of directors and shareholders.
Confirmation of managing director if there is more than one director.
Marriage certificate if applicable.
Entity registration document.
Letter of shareholding for entities registered as companies.