As cases fall and lockdowns ease in some countries across Africa, it is key to understand how to mitigate the economic fallout of COVID-19, while also planning for innovations to continue engaging with the most excluded. Many countries have made massive commitments to reimagine and re-architect our economies for more inclusion; many organisations may be forever changed as a result of these shifts. Here, we outline some of the articles that caught our eye over the past few months. However, the numbers are bleak—in terms of sustained falling wages and job losses—and we need more imaginative and systemic solutions to mitigate and address the economics of the pandemic.
COVID-19 Economic Recovery Insights
1. Only with collaboration between all stakeholders and full government support will we be able to reduce the economic impact of COVID-19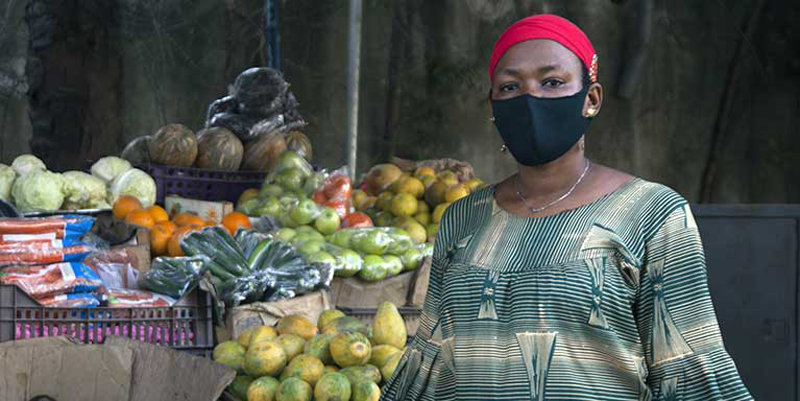 As many countries reach a second peak of infections, the COVID-19 pandemic continues to have a devastating impact on the income of workers around the world. The International Labour Organisation (ILO), responsible for understanding labour market trends, has found that global labour income has declined by 10.7% since the beginning of the year with the biggest drop of 15.1% identified in lower-middle income countries. This trend is expected to continue with it being expected that global working hour losses for the 4th quarter alone will amount to 245 million full time equivalent (FTE) jobs lost. In Africa, this amounts to the loss of around 60 million FTE jobs, up from previous estimates. Reasons for the estimated increases in working hour losses is that workers in developing and emerging economies, especially those in informal employment, have been much more affected, with the drop in employment being more attributable to inactivity than unemployment. Thus, focusing on unemployment alone can be misleading.
Countries have differed in their relief efforts, and the ILO has also found that those with a large fiscal stimulus (e.g. government expenditure, lower interest rates and tax cuts) have lower working hour losses. However, while fiscal stimulus packages have played a significant role in supporting economic activity and reducing the fall in working hours, they have been concentrated to high-income countries, as emerging and developing economies have limited capacity to finance such measures. This has created a "fiscal stimulus gap" between countries, hindering the economic recovery of emerging and developing countries.
Actions Steps
International community (country governments, private sector, donors) to set out a global strategy for economic recovery through dialogue, cooperation and solidarity. It is only through this that the stimulus gap can be filled.
Strategies to address these shocks could include: mitigating consumption falls, preventing business closures, mitigating investment declines, increasing economic activity through direct government expenditure.
Governments to continue providing fiscal stimulus packages for relief.
Government to identify and implement scaleable policy interventions that target the most vulnerable and hard-hit groups to counter the magnitude of labour market disruptions.
2. Designing for Data-Poor Contexts:
Lessons Learned from WhatsApp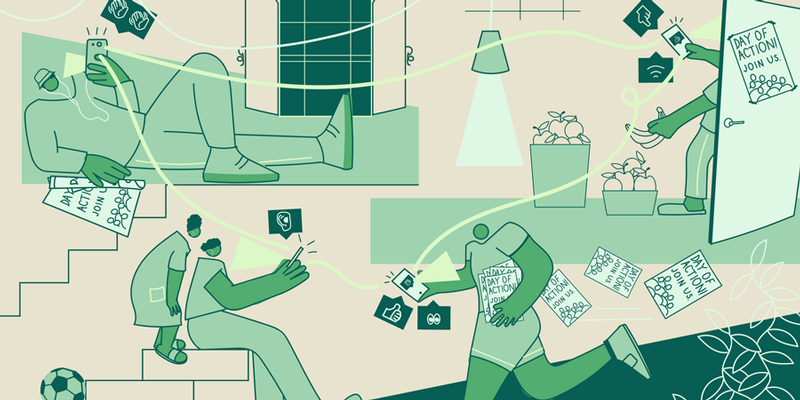 As COVID-19 continues to wreak havoc on the re-opening of schools and educational institutions, the search for low-touch channels to engage with learners and work-seekers remains significant. WhatsApp is one of the most widely-used communication channels in Africa. Although it is primarily used for messaging purposes, it has shown potential as a tool for online learning amidst the COVID-19 pandemic and social distancing. The benefit of WhatsApp is that is can reach individuals and organisations that don't normally have access to in-person or online training. Traditional online courses are typically out of reach in low-income areas that lack access to broadband internet and large data downloads. These courses also depend on the learner's ability to reliably be at home with no distractions or background noise at certain times.  Grassroot, a civic technology organisation based in South Africa, developed a first-of-its-kind training course entirely on WhatsApp to improve the leadership skills of community organisers and build deep networks. Grassroot partnered with Harvard University Professor Marshall Granz to use storytelling to inspire social change, and by using WhatsApp, participants use a medium they are familiar with that allows for rich media interchange (via voice notes, infographics, etc.) without the usual concerns about connectivity and location.
Action Steps
WhatsApp's potential as a learning medium should be further explored to better understand how to build relationships and networks that translate into offline action.
Organisations, including Harambee, should continue designing for data-poor environments, and test different ways that work readiness and skill development content can be packaged for young people's engagement over WhatsApp.
3. Not an unemployment crisis, but a "missing jobs" crisis: Young Africans need more and better jobs, not more training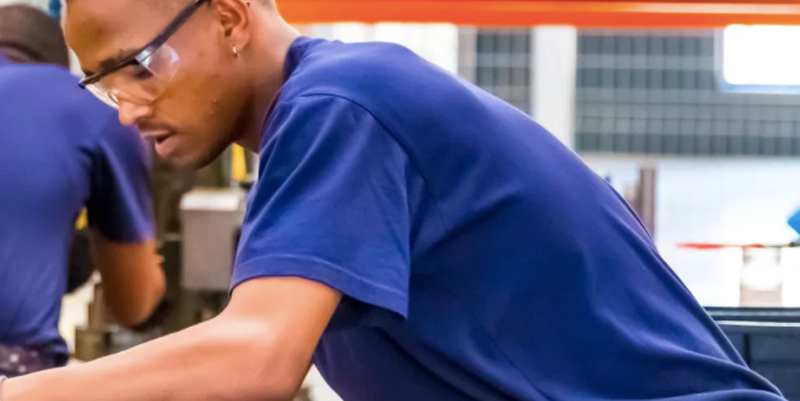 Even before the global pandemic, many young Africans struggled to find productive employment, often finding themselves unemployed, underemployed or engaged in low-paying, precarious self-employment. Although this state of affairs has led to an abundance of youth employment initiatives and has assisted with the development of post-school vocational training and skills, the impact of such programs have been minimal due to the staggering shortage of formal, productive jobs in the African economy. Without the adequate demand to absorb qualified and motivated job seekers, Africa's youth unemployment crisis has become a "missing jobs" crisis impacting individuals of all ages. This lack of jobs leads to precariousness – in three dimensions – for the working population in Africa:
Income risk: most Africans – whether young or old, working in the household farming or business sector or the emerging "gig" economy – are forced to carry all the risks associated with variable weather, crop pests, sickness, price fluctuations, market disruptions, theft etc.
Instability: Many activities on family farms or in informal businesses are temporary and/or seasonal, which leads to recurrent underemployment and low income for those stuck in these sectors.
Lack of social protection: most Africans work under conditions in which labour protections and laws do not apply, and few countries have a meaningful safety net.
Acknowledging that jobs for young Africans are not just one more training session away and that supply-side interventions alone do not foster broad-based job creation, opens up space to think about a new generation of programs.
Actions Steps
Policymakers need to revisit spending on programs that only or specifically target youth, but, rather, address the constraints to the creation of quality jobs for workers of any age—we need more demand-side interventions.
Governments and multilaterals should commit to spending money on building up social protection systems that shield people from the worst effects of precarity and enable them to fulfill their potential. The right type of social protection fosters dynamism and transformation rather than hindering it.
Foreign development partners should review costly youth employment projects and training interventions, identifying investments for scaleable impact on both the demand- and supply-side.
Policy and investment priorities need to be reviewed. This may include the industrial policy to increase labour-intensive manufacturing and services, urgently needed infrastructure investments, better regional integration and social protection mechanisms like cash transfers or basic incomes.
If you're providing online content, use data-light channels such as WhatsApp, SMS, etc.

Take time to understand for what the implementation of a Universal Basic Income Grant could mean for South Africa.

Encourage young, unemployed family and community members to apply to SAYouth.mobi for work or public employment programme opportunities, or to explore hustling opportunities locally.