Women have always faced barriers to opportunity. The COVID-19 pandemic has exacerbated these challenges, and set our progress back by several decades. Dubbed the "she-cession" by many, the economic shock of COVID has meant that more than twice the number of women than men have been unable to return to work in South Africa—due to job losses, lack of safety nets, and increased childcare commitments.
For the global economy to recover, we need to put women at the centre of our recovery plans. This means addressing key barriers such as increasing women's employment, opportunities for entrepreneurship, and increasing child and family care.
In this Women's Month edition of Insights > Impact, we highlight those bright spots: opportunities for young women in digital, early childhood development and microenterprise.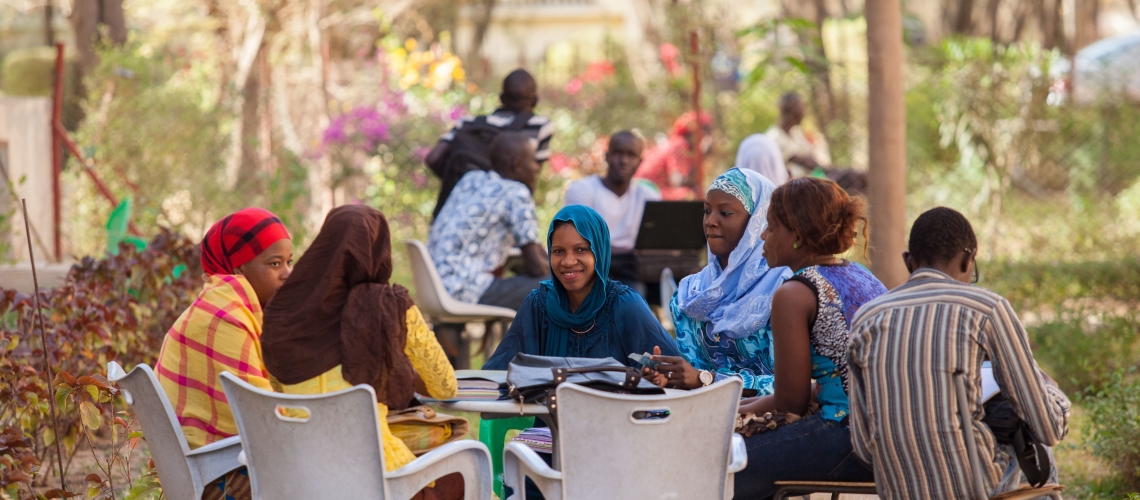 Students of Senegal's Gaston Berger University, home to the Africa Center of Excellence in Mathematics and Information & Communications Technology. Photo: Sarah Farhat/The World Bank. Source.
Jobs in the digital space provide a unique opportunity to close labour market gender gaps by increasing young women's productivity, earnings and financial independence. Digital work is relevant across a variety of sectors and helps young women develop transferable skills that can be used to access better paid, better quality jobs (referred to as 'escalator jobs'). Harambee's DigiLink Lab is one such centre of excellence, which runs a 12 month programme to upskill young people into tech roles. Young people receive practical work experience as they work on real client projects, providing a solution for young people, especially women to find alternate pathways into technology and software roles. 
Action: 6 strategies to increase young women's access to digital jobs
Assess where new jobs are likely to be created and then equip young women with skills to perform these jobs. Harambee's Mapping of Digital and ICT Roles and Demand for South Africa Survey already provides an understanding for digital job opportunities locally, and has guided the type of skills covered in the Digilink programme.
Use multiple strategies to reach young women. Most women face time constraints due to household responsibilities, mobility constraints or restrictive gender norms. Work that is online, remote and flexible can break these barriers, like in Harambee's partnership with CallForce and Vumatel to enable township youth to service contact centres from home.
Address high dropout rates in training programmes by providing a clear connection for how their new skills will improve employment prospects (e.g. through a work experience).
Focus on building self-confidence by identifying female role models in digital jobs and safe spaces for young women to learn and freely share thoughts and ideas.
Train, mentor and support female digital entrepreneurs, enhancing their professional networks and offering access to industry experts to discuss challenges and develop strategies to scale initiatives.
Leverage infrastructure projects for scaling up job creation. This is a key strategic area for the Digital Council Africa, who work together with private, public and civil stakeholders to drive the development and deployment of digital access in South Africa and beyond into the rest of Africa.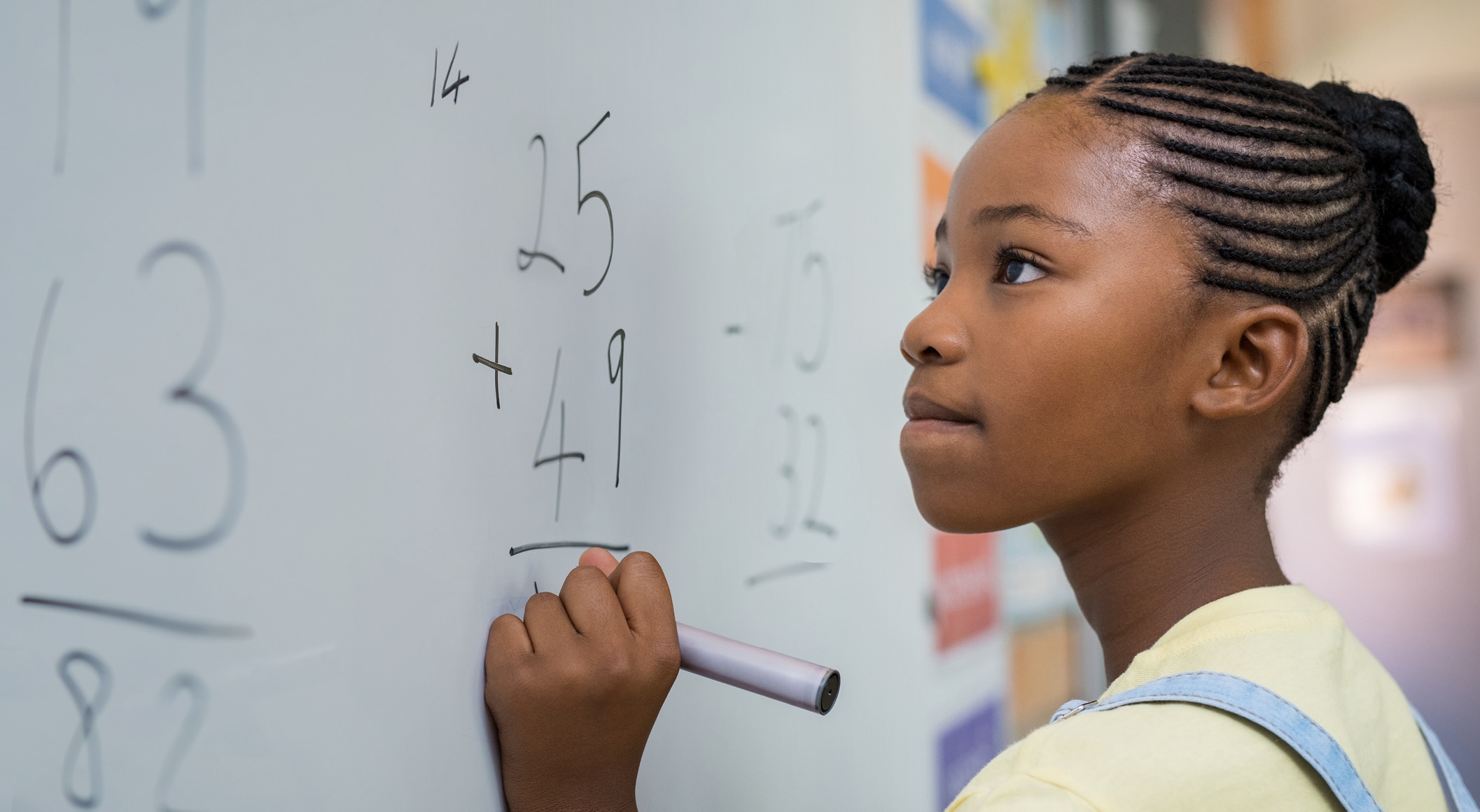 Source: https://womensreport.africa/wr2021-paper-three
Improving access to high quality, age-appropriate early childhood care and education (ECCE) has a triple benefit. It provides children with a crucial foundation for healthy growth, learning and development, but can also provide job opportunities and address childcare challenges that allow more women to participate meaningfully in the labour force. SA's current ECCE workforce of 300,000 individuals are 95% women and support only 40% of children aged 0-5. These workers operate across various types of ECCE programmes, including Early Childhood Development (ECD) centres, playgroups, mobile ECD programmes and toy libraries. By expanding services to the unserved 60%, more than 400,000 additional jobs in the care economy could be created.
ECCE providers tend to be non-profit organisations, subsistence entrepreneurs or social micro-enterprises. The state's subsidy of R17 per child per day is only accessed by 25% of children—reflecting the informality of the sector. Many programmes are forced to supplement through fees payable by parents. In poorer communities, care centres are particularly affected by variations in parents' ability to pay and seasonal fluctuations in demand and attendance.
While wages need to be improved, ECD careers can be attractive to women— located within communities, allowing children to have a shorter commute, lowering risks on public transport. Mothers who become ECCE workers can also stay with their children while simultaneously earning an income and saving marginally on the cost of their own childcare.
Action
Department of Social Development to enable easier registration of ECCE programmes, including informal ECD programmes and childminders, improving access to state funding.
Government to complete an urgent overhaul of the regulatory system to include all ECCE modalities and set aside greater funding to supplement the income from parents' fees. A potential avenue for financing is to target public employment schemes and enterprise development funding to the ECCE sector, with the specific aim of job creation for women.
Coordinate operators in the sector to identify new solutions for the expansion of the ECCE sector.
3. A package of interventions—like cash transfers and financial inclusion—works better than training alone

Source: https://www.brookings.edu/blog/future-development/2020/09/16/what-types-of-interventions-promote-womens-entrepreneurship/
Women are twice as likely to lose their job than men and more likely to work in affected sectors than men—because they worked in sectors that were more exposed, and had less access to formal safety nets. Female entrepreneurs operating small businesses have found that capital or digital devices that would normally be used for business are reallocated to other purposes, driven by intrahousehold dynamics and social norms about gender roles.
Female entrepreneurs require additional assistance and support. Layering training and other interventions (finance, technical assistance, or mentorship) has been shown to have a larger impact than just training alone. Implementing cash transfer programs that deliver directly to women could lift 100 million out of poverty.  Providing access to childcare for women who don't have it could mean a $3 trillion increase in global GDP. Combining training with a core constraint women face (e.g. childcare, unpaid care work, sector choice, financing or information access) is shown to produce better results for the female entrepreneur. McKinsey suggests that centring women in recovery efforts would grow global GDP by an estimated $13 trillion, or 16%, by 2030. 
Action
Research into the informal economy and micro-enterprise landscape to obtain a greater understanding of the support interventions needed by female entrepreneurs and the trajectory required to move from a microenterprise to a SME.
Explore pilots of different training combinations to determine their impact.
The SA Youth network is targeted to the inclusion of young women, with 64% of network participants being female.
In the Installation, Repair and Maintenance sector, Harambee's Gender Equity and Inclusion (GESI) strategy promotes the inclusion of women in traditionally male-dominated technical roles (specifically plumbing and automotive).
Harambee is participating in a working group facilitated by the National Business Institute to collectively develop and implement a collaborative intervention to contribute to the elimination of Gender-Based Violence (GBV).