COVID-19 has accelerated the future of work, but has also exposed the deep levels of inequality across the world. This month, we look at three articles that help us to understand these disruptions. We look at emerging global trends on the future of work and skilling, followed by research on prospective job growth sectors for youth in South Africa, and data from the most recent wave of South Africa's National Income Dynamics Study Coronavirus Rapid Mobile (NIDS CRAM) Survey. We explore how we can best ready the economy, society, and individuals for a post-COVID future, focusing on industries and skills that are inclusive, accessible and that enable job growth.
1. An Emerging Landscape of Skills for All
There are many worrying predictions about the changing nature of work: fewer entry level jobs, and fewer pathways to higher-wage jobs. We need to refresh our thinking about skilling for work—and focus on investing on those jobs and skills that can promote mobility.
Business leaders are increasingly prioritising skill development, with 94% indicating that they expect their employees to pick up new skills on the job in a recent survey. But existing skilling programmes tend to be geared towards highly skilled jobs, and entry-level jobs are more vulnerable to automation and churn in the labour market.
Lynda Gratton suggests that some entry-level jobs can serve as escalators, where individuals can move up a career trajectory, while others more like dead-ends. Workers may not be easily able to distinguish between the two types of jobs—but we can make pathways to upwardly mobile (escalator) jobs more visible. This entails identifying those 'gateway' jobs, which are midlevel jobs (e.g. customer service and sales) that open the door to escalator jobs. Gateway jobs are those that encourage the development of foundational soft skills, such as listening, communication, empathy, judgement and decision-making, unlocking the benefit of technical skills and creating value throughout one's working career.
Workers in lower paid jobs can be enabled to develop resilience against market challenges and transition into more durable work if these pathways are more visible, and more low cost training solutions are made available.
Actions
Make developmental pathways visible so that workers know how to connect to higher paid work, by identifying gateway jobs that provide escalators to better, higher paid work. For business and government leaders, targeted spending on the development of foundational skills will also assist and develop hard-to-source, in-demand skillsets.
Leverage new learning habits by making low-cost training for higher-skill jobs available at scale through virtual learning platforms.
Establish partnerships between government and business to address skills development challenges beyond individual organizations/institutions to across the broader ecosystem.
2. Jobs of the future to absorb South Africa's
Labour Force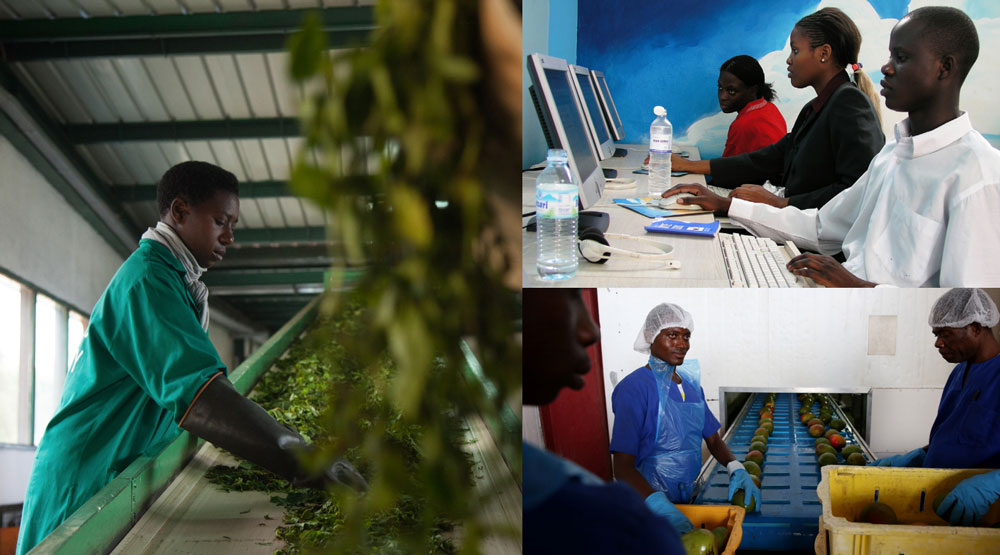 South Africa's current economic growth trajectory is not producing the volume and type of jobs required to shift the dial on inequality and unemployment. Between 2010 and 2018, manufacturing—traditionally one of the largest employers of low-skilled workers—experienced an annual growth rate of less than 1%. However, there are some bright spots—agribusiness and the service industry have grown, with advancements in information and communications technology and lower transport costs.
These "industries without smokestacks" (IWOSS), have potential to grow and to benefit from economies of scale and agglomeration. They might be able to fulfil the role traditionally assumed to be that of manufacturing in structurally transforming an economy.
South Africa already demonstrates shifts towards IWOSS in the financial, business, and community services in particular, with high potential to address youth unemployment. But there could be more. A recent report suggests tourism, trade, horticulture, and agriculture provide greater opportunities for women, youth and those with lower levels of education. These are priority sectors because they have job creation potential, and lower barriers to youth entry.  However South Africa's overall growth performance needs to be improved and sector-specific constraints must be addressed for the employment creation potential of IWOSS to be reached.
Actions:
Develop focused policies that enable the growth of specific IWOSS sectors such as water infrastructure development to support agriculture and horticulture.
Provide growth incentives for IWOSS that encourage the employment of youth and women.
Invest in the foundational skills and closing foundational skills gaps required to support IWOSS. These include soft skills (e.g. communication, team and interpersonal skills), functional skills (e.g. mathematics and science) and managerial skills.
3. Work-From-Home Exclusion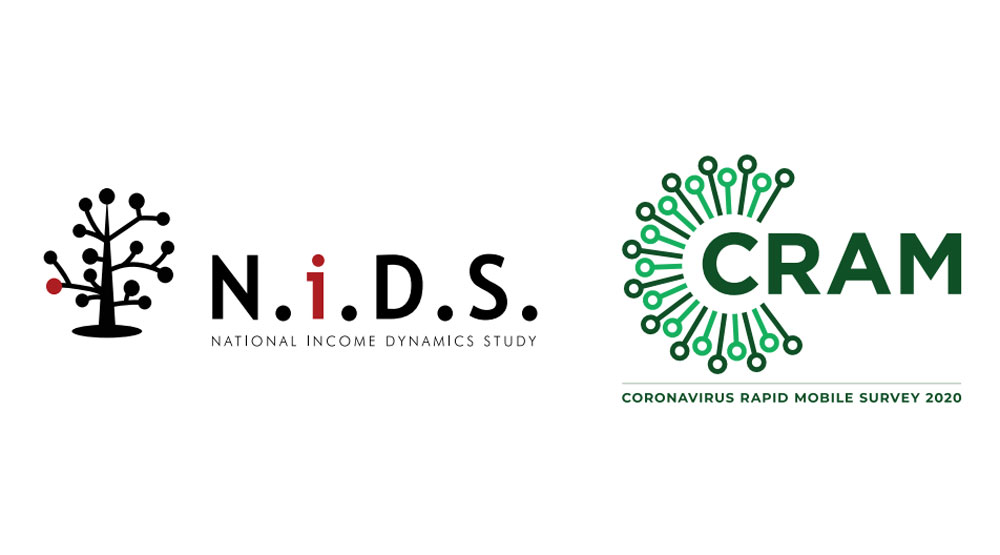 NIDS CRAM has become the data lifeline of the pandemic, letting us know how ordinary South Africans are navigating these complex times. Earlier this month, Wave 4 data from the survey was released, providing the latest overview of employment dynamics  and the impact of COVID-19 on the workforce.
The study shows that up to a fifth of the sample gained and/or lost employment between October 2020 and January 2021, indicating substantial churn in the labour market. These rates of job loss and gain are comparable to level 5 lockdown and reflect the tenuous nature of employment for young people.  South Africa's lockdown has had an unprecedented impact on employment, giving rise to remote work and upending traditional office environments. However, not all jobs could be performed remotely. As an example, domestic workers and security guards need to be onsite to perform their role in-person.
The NIDS CRAM data confirms that the type of occupation matters to whether an individual can work from home or not. Salaried and formal workers have jobs that are more amenable to working from home; however, workers in hotels and restaurants, construction, agriculture and commerce are less likely to work from home. Specific roles such as clerical support workers, service and sales workers, tradesman, machine operators and workers in elementary occupations are at a higher disadvantage compared to managers and professionals. This is because these tend to be more customer-facing or manually intensive roles vs. a desk-based job. Across industries, individuals in the mining sector, domestic services, manufacturing and community, social and personal services are vulnerable to being unable to work from home compared to workers in financial intermediation.
Actions:
We may need to avoid having to make an unnecessary tradeoff between public health and these precarious livelihoods. We need to promote confidence in the vaccine roll-out, encouraging workers to get vaccinated and return to work. This may include: 1) prioritizing workers who are unable to work from home in the roll-out plan, 2) distributing vaccines through work-based programmes (e.g. in mining or manufacturing sectors), and 3) driving an effective communication campaign.
Offer mental health support to those who have been unable to work from home during the pandemic, through deployed digital or telephonic counselling services.
The pathway manager network provides young people with line of sight to credible income-generating opportunities, connecting them to a network as they bounce in and out of work, and enabling a smoother transition to new work once one opportunity ends.
In partnership with the Public Private Growth Initiative (PPGI),

Harambee is working to stimulate job creation

in key high growth sectors. This includes but is not limited to Global Business Services, ICT and Digital, Installation, Repair and Maintenance, and Agriculture.
Harambee is in the process of developing an online, data-light skill development solution for young people to close their skills gap and access more income generating opportunities.