BREAKING
BARRIERS
September 2017
Quarterly Employment Report
September 2017
This quarterly analysis from Harambee Youth Employment Accelerator draws on research, data and insights gained from our engagement with over 350,000 young work-seekers who are at risk of sustained, long-term unemployment.
Harambee uses this research to develop insights and drive interventions that can more effectively transition unemployed young people into jobs, and address the global challenge of youth unemployment.
The national employment rate for youth aged 18-28 years old, as measured by the Quarterly Labour Force Survey (QLFS), increased slightly in 2017Q3 to 53.2%. Youth employment remains well below the national employment rate of 72.3%. Based on Harambee's data, we expect that youth employment will increase further in the current quarter due to seasonal demand, but that this increase will be temporary.
In contrast to the QLFS, Harambee uses real-time data to calculate an employment rate among our candidates. Harambee's overall employment rate is lower than that of the QLFS (although the trends are similar) because we focus on marginalised youth in particular who tend to face higher structural barriers to employment. Encouragingly, the employment rate for Harambee youth has been increasing, which reinforces our belief that inclusive solutions to youth unemployment are possible even in a low-growth environment.
The average annual employment rate has been declining over the last 2 years and we expect that trend to continue through 2017. Given South Africa's extremely low GDP growth, this is unsurprising – but it is not the core reason for low youth employment.
Structural barriers to youth employment, like high transport costs, are a massive problem and the reason for Harambee's existence. In this Breaking Barriers we discuss the negative impact of high transport costs for young entry-level employees and work-seekers.
Harambee* and QLFS** youth employment rates
* The Harambee employment rate is measured up to 31 October 2017. Data are not drawn from Stats SA data but reflects a sub-sample of youth who are typically living in grant-dependent households and have finished Matric in a township or rural school)
** Youth includes all 18-28 years old
*** Note: Harambee employment rate is much lower than the national employment rate as Harambee does not include the informal sector and specifically targets low-income urban youth excluded from the formal economy.
KEY INSIGHTS FOR
 


THIS QUARTER
INSIGHT 1
Transport cost is the biggest financial barrier to employment.
Transport costs are the largest component of job search costs among unemployed South African youth (Centre for Social Development in Africa). 
Figure 1: Monthly cost of looking for a job vs grant income
Source: Harambee Youth Employment Accelerator, 2017
INSIGHT 2
High transport costs due to geographic inequality affects the poorest South Africans.
Apartheid left South Africa with a legacy of geographic inequality, where lower-income groups tend to live further away from jobs and good public services. Youth living on the outskirts of major urban areas experience higher transport costs to look for or get to work.
Source: Survey reported daily median costs scaled up by 20 for illustrative monthly costs.
INSIGHT 3
High transport costs vs salary for entry level employees
Young people in entry-level jobs also spend large amounts of their wages on transport because of this geographic inequality.
The newly employed young person is expected to pay R600 for transport before earning their first paycheck.
Source: Harambee Youth Employment Accelerator, 2017
YOUTH TRANSPORT CHALLENGES
What can employers do?
Ensure that vacancies are advertised online and not only in person.
Condense hiring activities (interviews, assessments etc.) into one day so that young work seekers are not having to repeatedly spend money on transport for a single job application.
Where possible, conduct pre- and post-interview interactions telephonically or electronically to avoid multiple expensive trips for the candidate.
Pay the first month's wage upfront or in weekly instalments, rather than at the end of the month, to ensure employees have access to cash for transport.
Assist with arranging transport if employees are working late or night shifts, as transport can be expensive, difficult to arrange and unsafe at night.
Consider subsidising transport costs.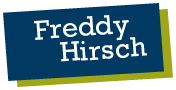 FREDDY HIRSCH GROUP
For the past two years, the Freddy Hirsch Group and Harambee Youth Employment Accelerator have partnered to address the scarce skills needed in the South African butchery market. Harambee candidates are required to learn theory at Freddy Hirsch's Operations in City Deep but gain the necessary practical experience within different butcheries across Gauteng.

After understanding the financial challenges experienced by candidates to commute to their work experience sites or to City Deep, The Freddy Hirsch Group has decided to increase the stipend generally paid by the industry by R1000 per month to cover transport costs for new candidates in 2018.