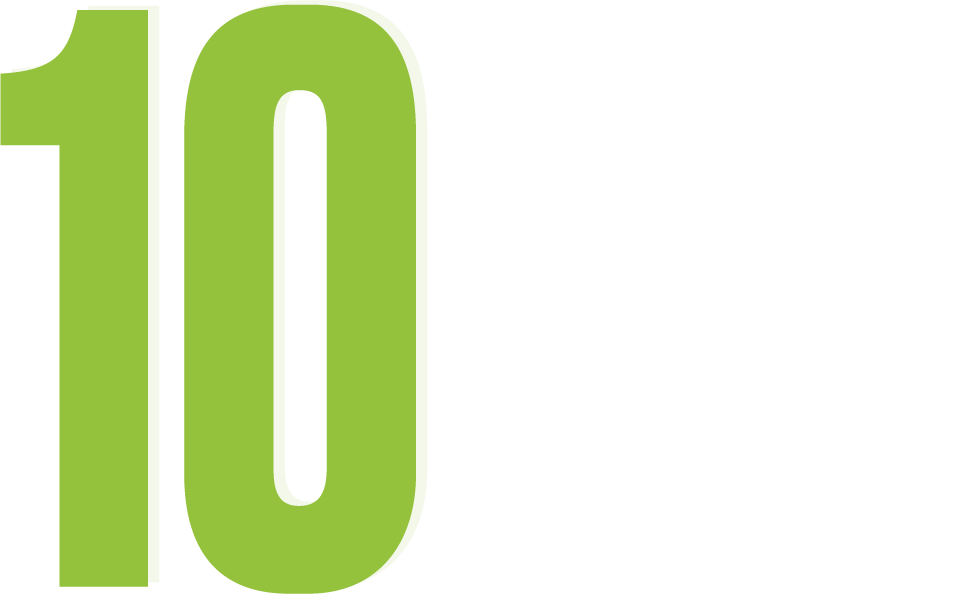 Celebrating 10 years and more of solving youth unemployment through partnerships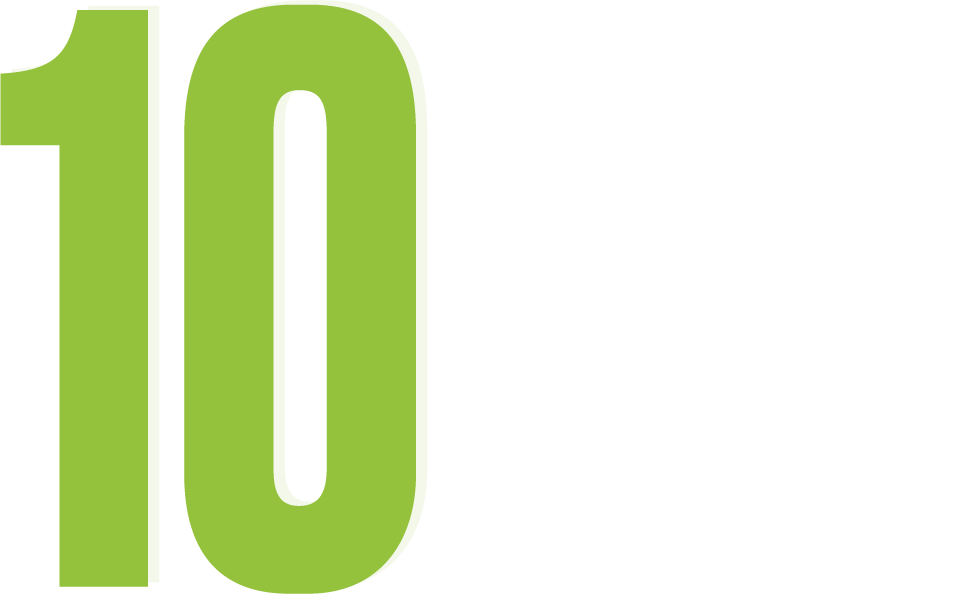 Celebrating 10 years and more of solving youth unemployment through partnerships
Over the last 10 years, we have together supported over 1 million young women and men and built solutions to tackle youth unemployment in South Africa. In the next 10 years, we know that even more is possible with partners like you. A huge thank you from Harambee!
Harambee celebrated its tenth anniversary on the 19th April 2021.
 Our first decade has been about challenging conventional wisdom and proving that there are new ways to do things. Our clients, partners, advocates, funders and our staff have enabled us to  grow Harambee's impact: 
From our first group of 40 young people hungry for work with 5 pioneering companies and an enthusiastic government partner to now having supported over 1 million youth by building solutions at scale with hundreds of partners across business, government and civil society.
As a result, the outlook is very different today for many young people. The challenges they faced have been overcome, but the barriers themselves remain for so many others. The work of the next ten years will be to dismantle the barriers themselves. This will bring new challenges, new opportunities, and new learnings. We hope all of our partners  will stay with us and continue to be central to this story.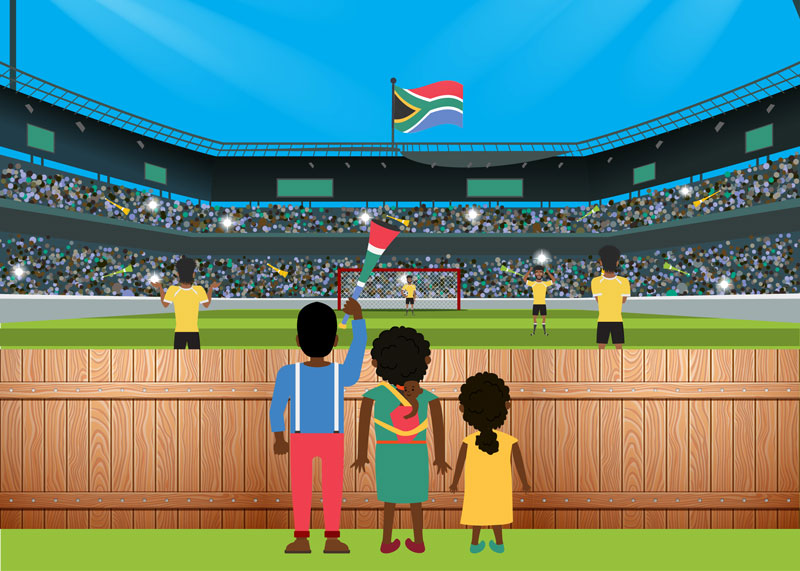 Millions of young women and men with no line of sight to opportunities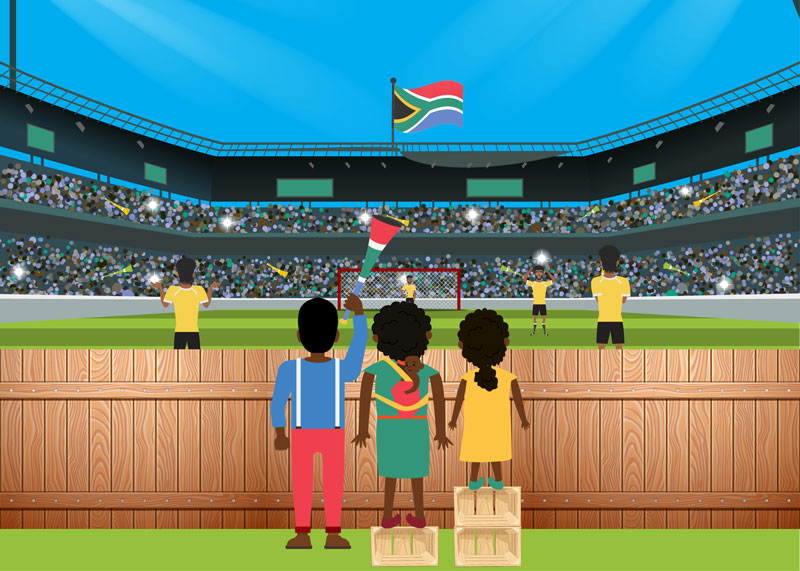 Giving thousands of young people a "leg up" to see and access opportunities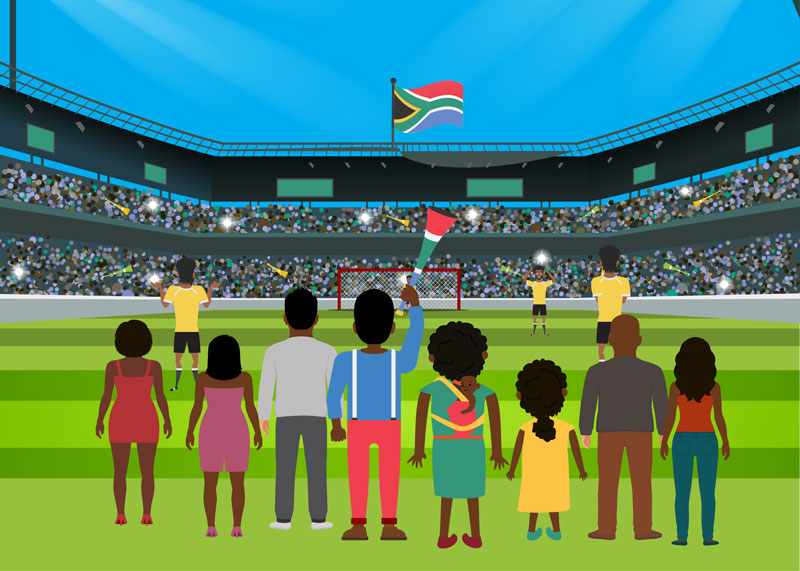 Removing systematic barriers for all creates more opportunities
Over the last 10 years, we have together supported over 1 million young women and men and built solutions to tackle you unemployment in South Africa. In the next 10 years, we know that even more is possible with partners like you. A huge thank you from Harambee!"
Joudon Rooi
Joudon Rooi (24) grew up in Stanford (a small town in the Overberg district) facing many challenges including a 20km commute to school every day – but he was determined to overcome them. He followed a zig zag career journey grabbing every opportunity he could find ending up with a waitering job in Saudi Arabia. When COVID hit he was stuck there with no income or money for food. Luckily, he found his way home and joined the SA Youth network and was placed as a teacher's assistant through the Department of Basic Education. He is now back on his feet and keen to pursue a future in education.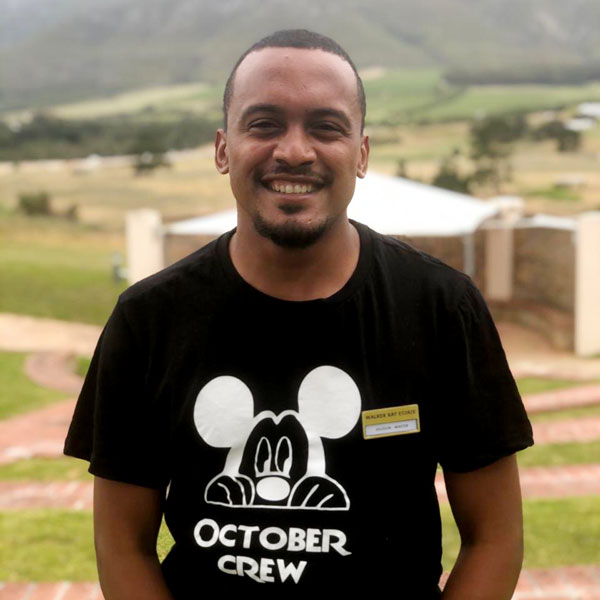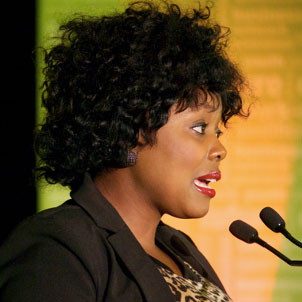 Sindi Tutuka
Sindi Tutuka grew up with her family in the community of Delft in the Western Cape. In her community it is difficult to find work opportunities and complete high school. She managed to complete her schooling but was then fully dependant on her family. She searched everywhere for opportunities and finally found Harambee. She completed a work readiness training programme followed by an interview with Discovery where she has been working at since 2012. Her work ethic and determination to grow has seen her grow from being a service consultant to working in a specialised department.
Simphiwe Hlongwane
Simphiwe Hlongwane began the challenging journey of searching for a job after he successfully completed matric. He knew that sitting at home and watching TV was causing him depression and frustration. He applied at Harambee and grew immensely throughout the work readiness training after which he secured a job at Telesure. His salary now provides for him and his family. 8 years later and he continues to thrive at Telesure securing several promotions and making his family proud.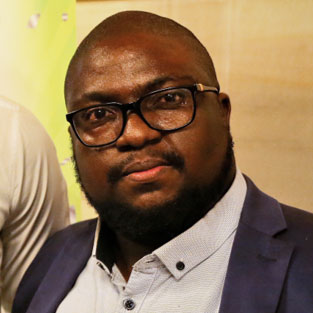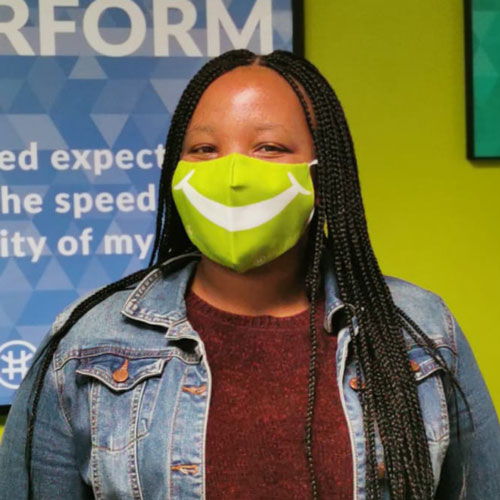 Nontembiso Ngubemhlophe
Nontembiso, from Gugulethu, had her heart set on a career in IT from an early age. She received financial assistance from NSFAS and successfully graduated with a BCom Degree. She began searching for opportunities and found that the lack of work experience was a huge barrier but eventually secured an opportunity at Capaciti and thrived! She was later awarded an opportunity with a Harambee Initiative, DigiLink, which provided her with a steppingstone from university into the working world. Her aim is to mentor girls interested in the IT space to help them enter a male dominated industry.

Sibongile Mamba
Sibongile Mamba (23) from Pongola, KZN, tragically lost two family members in her matric year resulting in disappointing results. So, the following year she had a second chance at matric, got her driver's licence and enrolled at a college to study Electrical Engineering. After completing her studies, she joined Harambee and got a position as a general assistant with the Department of Basic Education. She is now able to pay for her rent, food, clothes and toiletries, while also supporting her father who recently lost his job. Sibongile dreams of becoming a teacher and working with children daily.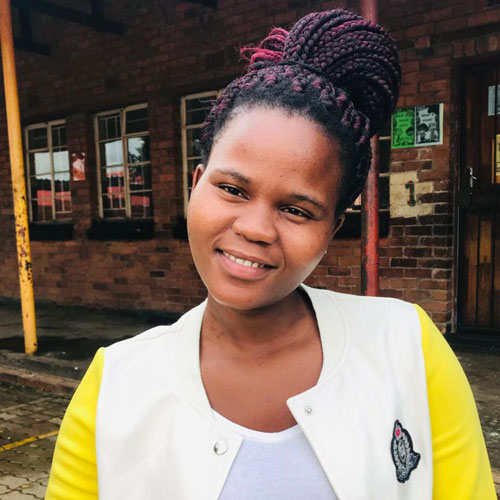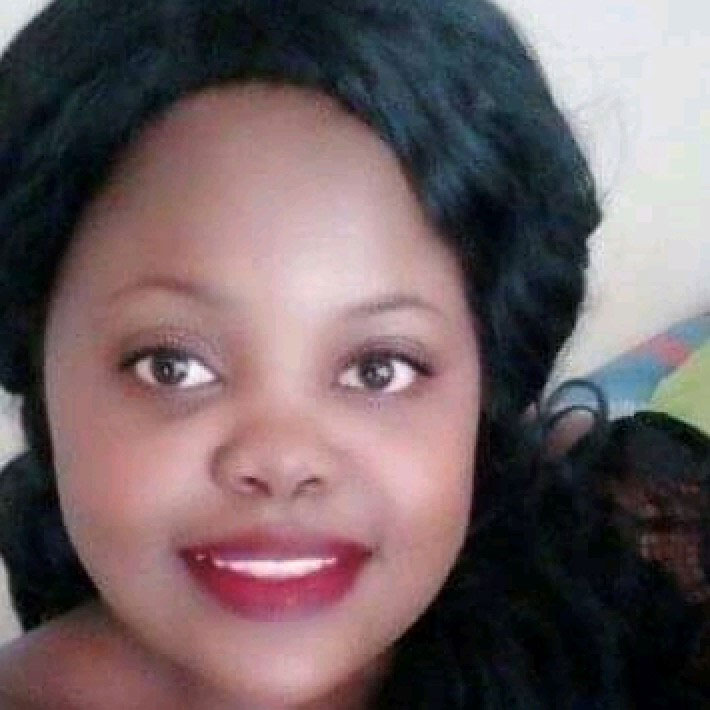 Mushoni Magadidzha
Mushoni successfully completed her matric and began a difficult zig-zagging journey searching for opportunities. She found that tertiary education wasn't accessible and managed to find an unpaid work experience opportunity for 10 months. She hustled and loved being in the business space, so she applied for an opportunity through Tshepo 1Million and was accepted into the SASOL I Am Preneur programme where she grew in confidence and improved her communication skills. Through the programme she identified a farming need in her community and is now successfully running her own business, helping local farmers increase their livestock, improve their animal's health, and help them get to market.

Segametsi Songwana
Segametsi matriculated in Hammanskraal and registered for a diploma in Chemical Engineering. She worked part-time to fund her studies, but her job contract ended, and she was unable to complete her degree. She remained unemployed for 2 years until she participated in Tshepo 1Million's #BossoKeMang Elevator Pitch with the NYDA and secured the funding and training needed to start her own business – Gideon Guard, which produces a range of hand sanitisers. When COVID hit she expanded her product range and now employs a team of people. Her journey has been a rollercoaster of excitement, setbacks, and determination. Her message? "Nothing is impossible until it is done. Start now, hang around people who are smarter or more skilled than you, it might take time, but it will happen.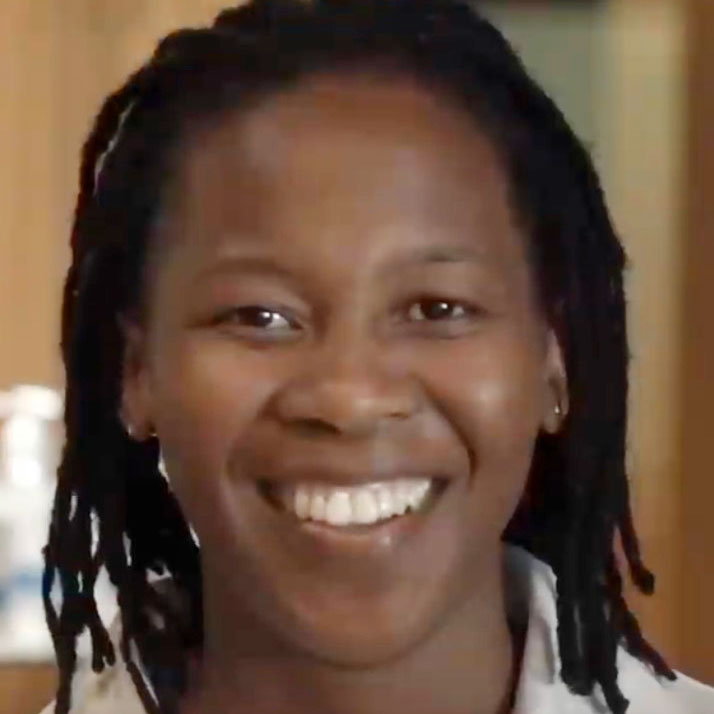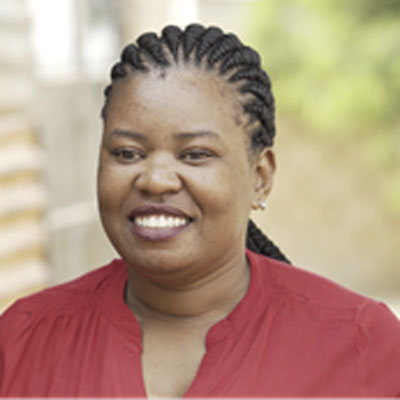 Promise Maseko
Promise faced many struggles growing up and just keeping food on the table was a challenge. She had her own child and was relying on a social grant and some work as a daily casual worker, but it wasn't enough. Eager to make a change, she registered for Tshepo 1 Million and through a SASOL I Am Preneur opportunity received funding to start her own poultry business. She struggled due to her lack of experience, but she persevered, did research, asked for advice from well-established entrepreneurs, learnt from her mistakes and eventually turned things around. She is now able to provide for both her child and her older sister and takes care of all household needs. In her words you should "never give up, always have hope. Plus, register with Tshepo 1Million and your life will change!

Ntombifuthi Nqobile Rathebe
Nqobile began expressing her natural entrepreneurial mindset from an early age. Immediately after completing her Matric, she started hustling by washing waste bins and selling homemade cakes to pay for her transport to university. She completed her Financial Management studies but found it extremely challenging to get an internship or working experience. So, she created her own work and started a business – she pitched her idea at the Tshepo 1Million "#BeYourOwnBoss" event and won an NYDA business grant with training on start-up basics and managing your finances. She now runs a successful, eco-friendly, mobile carwash called NqoTrendz.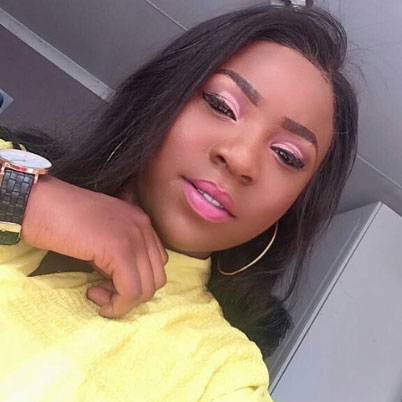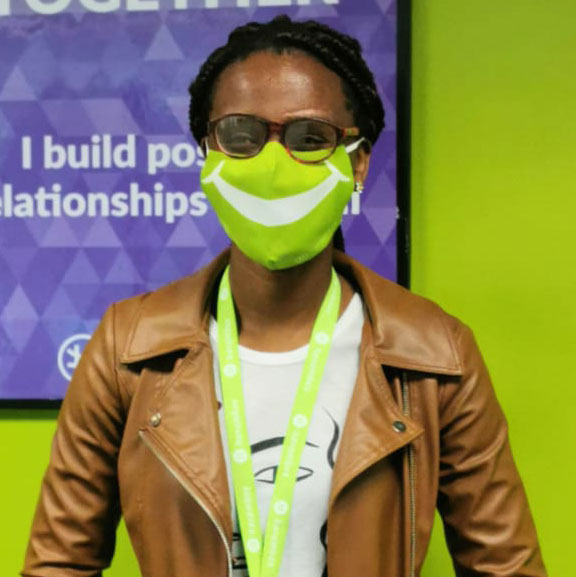 Lerato Moloto
Lerato grew up in Limpopo with a passion for coding and IT and navigated many challenges to pursue her IT career. With help from NSFAS she completed her BTech and then joined Capaciti. Lerato grew from strength to strength and was offered a spot at DigiLink, a Harambee Initiative, where she has gained practical work experience and personal skills. She spends her free time completing courses in AI (artificial intelligence) and aims to become a qualified tester with a large IT organisation.

Edward Mulaudzi
Edward Mulaudzi grew up in a small village called Tshikambe in Venda where his family relied heavily on social grants. He overcame numerous challenges and successfully graduated with a Computer Science degree from the University of Venda. He was determined to follow his dreams and got an opportunity with Capaciti. He thrived and was awarded a spot with DigiLink, a Harambee initiative where he has gained practical work experience. He's grateful to be able to apply what he has learnt and grow in a "real life" work experience. Edward reflects, "This experience is the breakthrough I needed to pursue my IT career dream.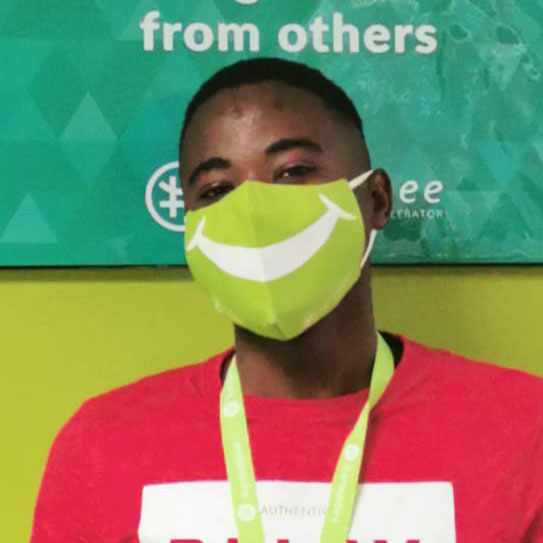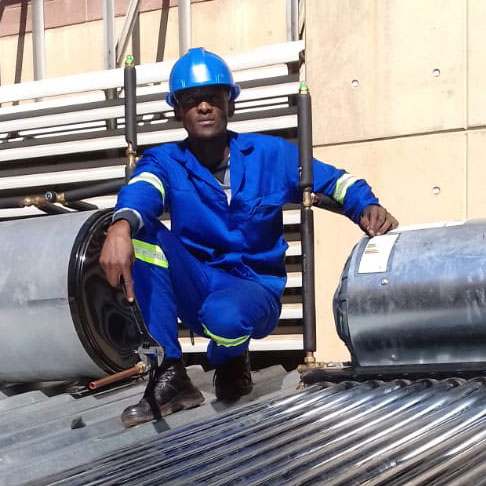 Sizwe Mkane
Sizwe comes from a small town in KZN called Harding. He dropped out after 6 months of studying civil engineering at Mangosuthu University of Technology because his mother could not afford the fees. He moved to Johannesburg and started hustling to make ends meet. He worked as a waiter to earn the fees to complete his Engineering NI-N6. He then worked on a construction contract, dropped in and out of employment – even working as a taxi driver. Then the call came from Harambee and he was able to join the Installation, Repair and Maintenance program where he trained to be a plumber and he has now started his own business.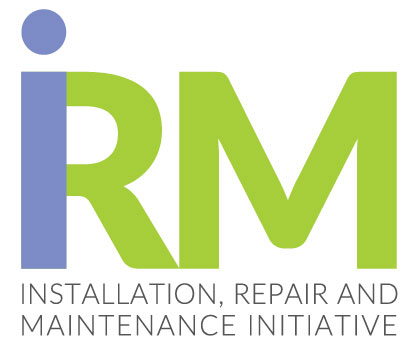 Ayanda Nkosi
Ayanda Nkosi (21) enrolled in a wholesale and retail learnership after matric, which ignited her passion for sales and marketing and encouraged her to apply for further education. She graduated from an 18-month marketing course but continued to struggle to find work opportunities. She applied at Harambee and was invited to a training programme where she learnt how to work in teams and build a positive mindset. She completed the training and was offered a short-term contract with Webhelp. This opportunity has impacted both her and her family's lives, and she aims to grow with this opportunity and learn more about the call centre industry.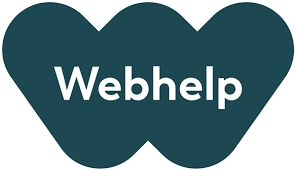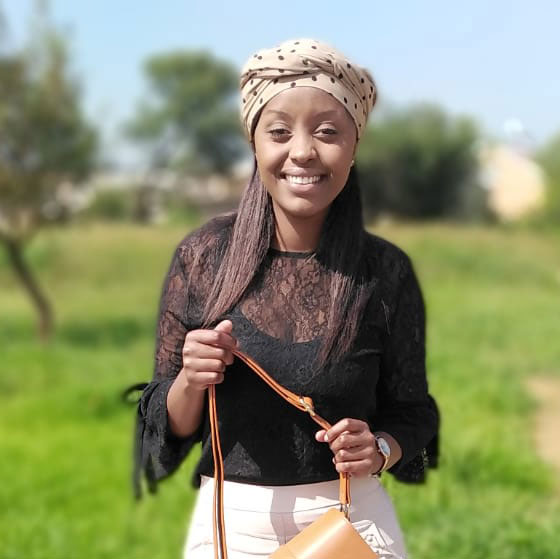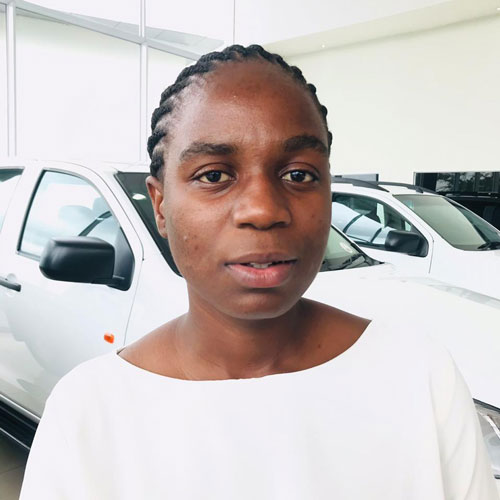 Mildred Tshabalala 
Mildred (28) matriculated in the North West then joined her mother in Johannesburg where she works as a domestic worker. Her first opportunity came packing vegetables in Diepsloot and later she completed her Management Diploma at the Tshwane University of Technology, with the hope of running her own business someday. But first she needed to find work – after much searching, she registered on the Harambee mobi site and was placed at Isuzu where she worked in the sales, service and parts departments. She is now able to support her mother and son and help build and improve their home in Klerksdorp. 

Nozuko Mgumeshu
After completing her matric Nozuku studied IT at the University of Johannesburg but ran out of funds. She was unemployed for 3 years, working odd jobs and looking for work in IT without success. Through Tshepo 1Million she completed her Microsoft Office course offered by Thint'iMillion at Sebokeng Library. She joined the Youth Solving Youth Issues programme where she learnt to manage her income and expenses. Here she discovered a love for business and managed to open her own tuckshop. She realised she could create work for herself rather than just look hopelessly for a job. She no longer sits at home and is always out and networking to ensure she is hustling every day!